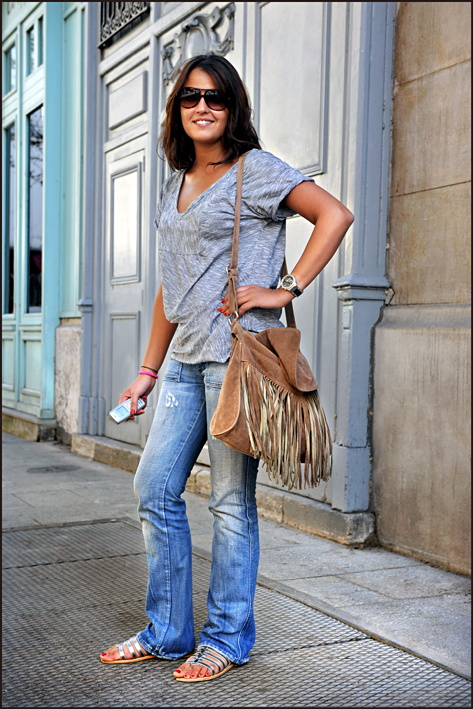 I work in a private hospital.
I wear a T-Shirt by ZARA.
Jeans by DIESEL.
Sandals bt RONDINI.
Bag by ZARA.
Glasses by GIORGIO ARMANI.
Perfume: "Feminine" by D&G.
I don't mind about Fashion.
My look is simple.
I love Nutella.
I don't like to go on a diet.
My message to the world: Don't be cruel.