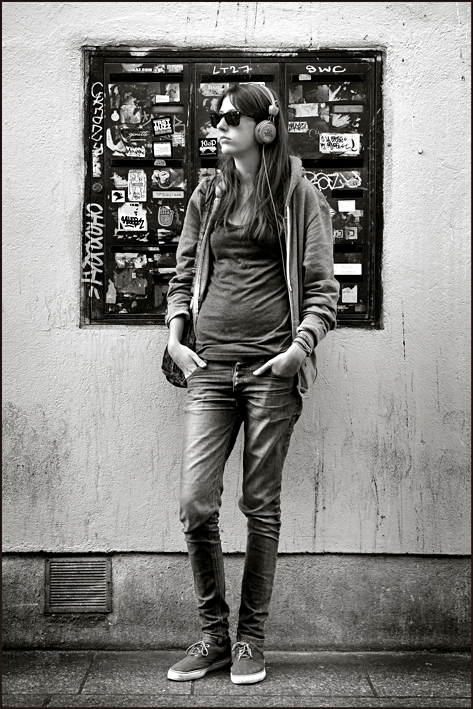 I am a Student.
I wear a Jacket and T-Shirt by AA.
Jeans by CHEAP MONDAY.
Shoes vintage.
Bag by SONIA RYKIEL
(vintage from my Mum)
Glasses WayFarers by RAYBAN.
Perfume: "Jungle" by KENZO.
Fashion means nothing, just a game.
My look is under influence.
Je suis plus proche des gens du PMU
Que des jeunes de l'UMP ... (untranslatable).
My message to the world: Love yourself.